Unique Laboratory Service for BVD Testing opened in Countryside Services.
in Uncategorized 10th May 2019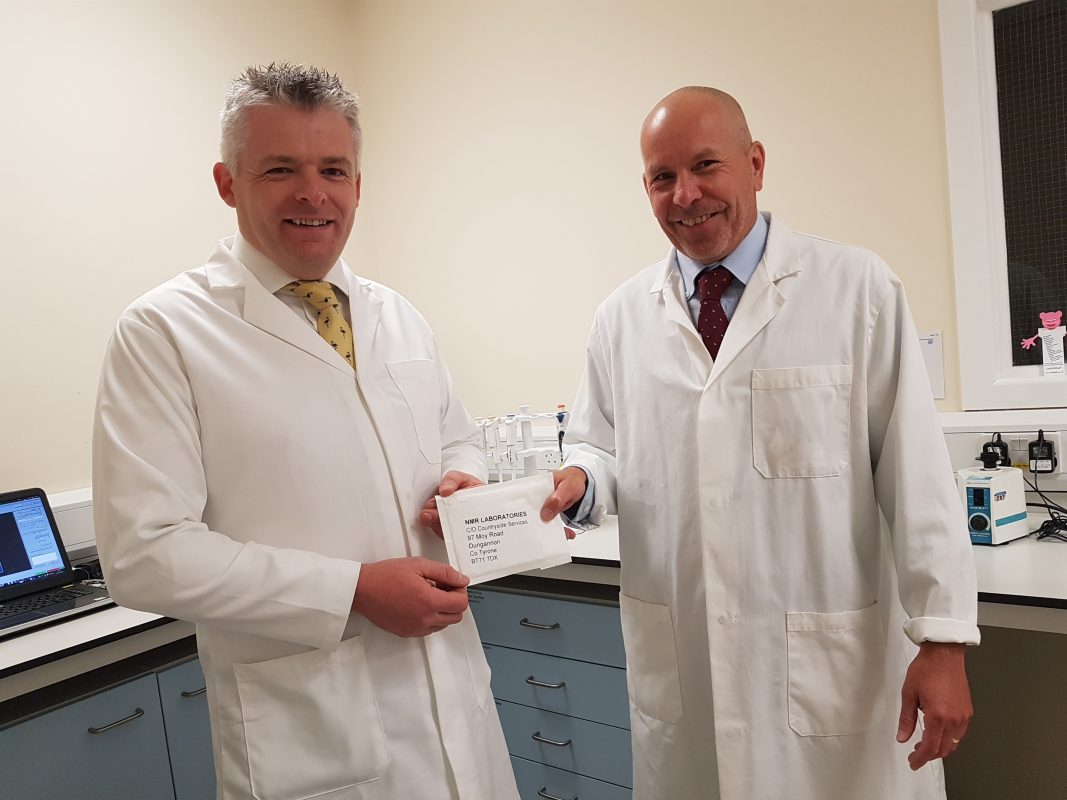 Northern Ireland has its own unique service for testing BVD samples with the opening of a new state of the art laboratory last Tuesday. This enterprising venture is the result of Countryside Services partnering with National Milk Records (NMR).
Situated in the Headquarters of Countryside Services, near Dungannon, this venture will provide a unique service for Northern Ireland farmers and will further enhance Countryside Services reputation for innovative customer service.
Commenting at the opening, Ian McNiece, Managing Director, Countryside Services stated that the new facilities will provide the unique opportunity for farmers to either post or drop samples into the laboratory ensuring an even faster turnaround of samples. "We strongly encourage our customers to drop their samples into us at Dungannon as this will save on postage costs and eliminate the risk of samples being delayed or lost through the postal system".
Andy Warne, Managing Director of National Milk Records pointed out that the partnership is delivering a convenient BVD tissue testing service in the heart of the province – the first time that a tag supplier has been able to offer such an integrated service to farmers in Northern Ireland.
Andy added "The lab is being manned by dedicated highly trained staff, who can turn around a sample within 24hrs of receiving it, provided that all paperwork is correctly filled out. The results are uploaded to the AHWNI database and the farmer is notified via text message".
---