FREE SHEEP TAGS – EXCLUSIVE OFFER
in General News 31st May 2021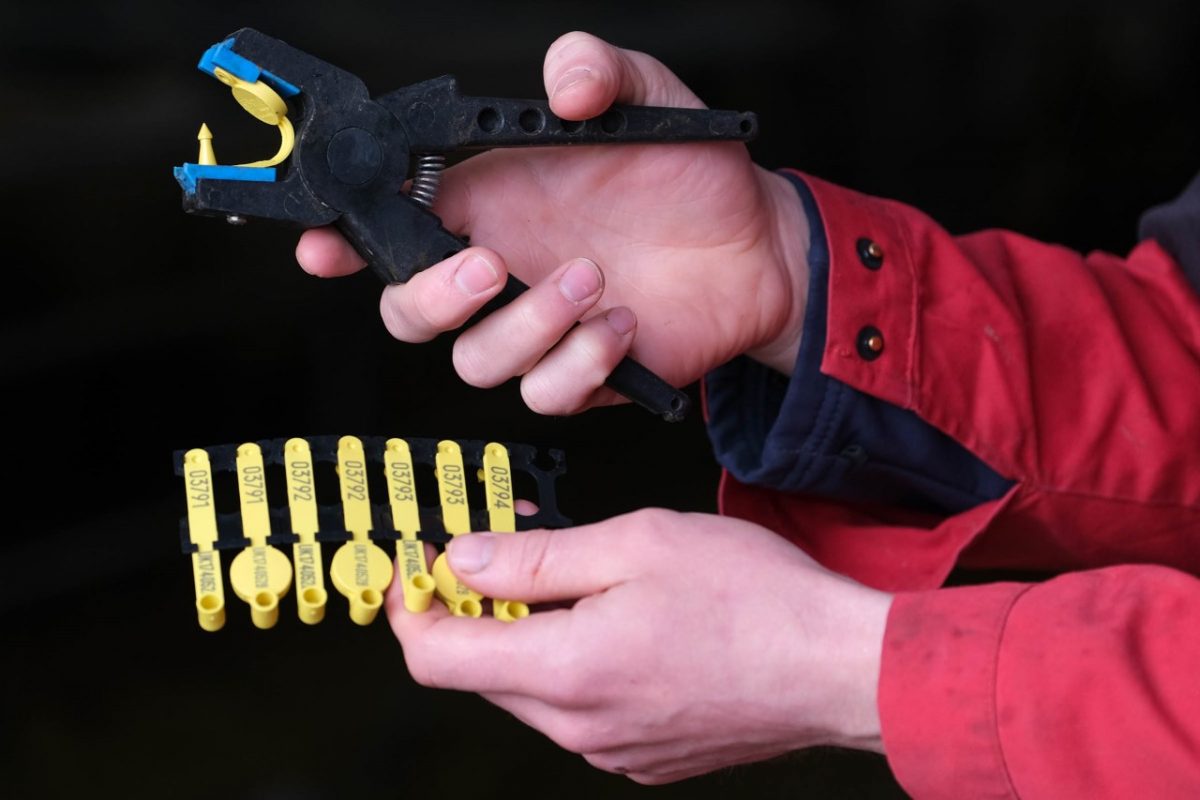 Are your lambs ready for the market? 
We have an exclusive offer on Sheep Tags for you to avail of.
Order 150 or more tags and receive 10 FREE Countryside EID Loop Tag Sets. Additionally, you will receive £25 off an TGM Electronic Reader and a FREE Loop Tag Applicator for first time orders.
This sheep offer bundle is worth £40+ so be sure not to miss out! 
We offer quick turnaround with tags being dispatched same day if ordered before 1pm.
Order now:
– 028 8778 9770
Why purchase Countryside EID Loop Tags:
Extra Sharp Pin for Easy Ear Insertion
Lightweight & idea from birth
EID Transponders completely sealed giving an accurate read from all angles.
Visual loop tag available in a range of colours including yellow, orange, purple, green and white.
One easy to use loop tag applicator for both EID and visual tags.
*If you purchase your tags from a Farm Store or Veterinary Practice, please call us and we will direct you to your nearest tag outlet. 
Offer valid until 30th September.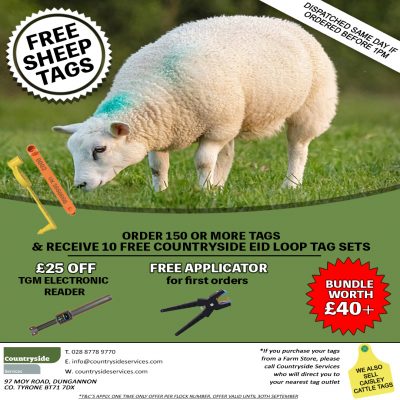 ---