Solution For Animal Identification
in News 25th November 2020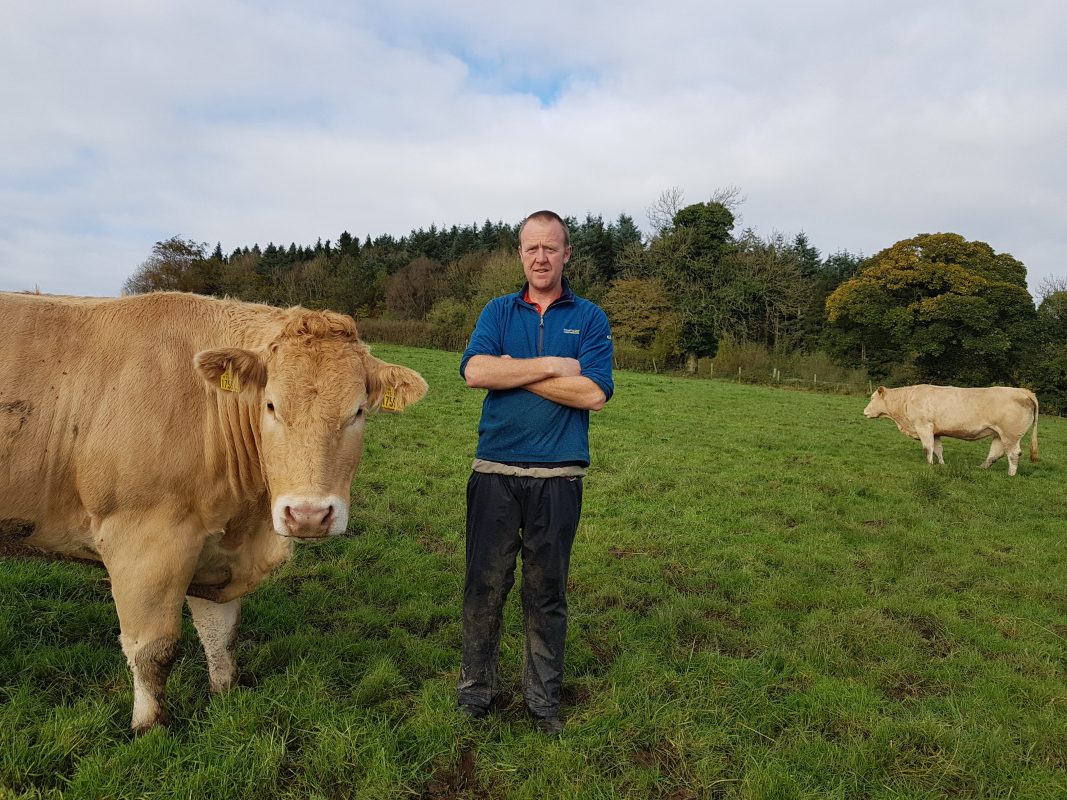 Confronted with animals with only one ear tag on many occasions, Brian McGartland, decided, three seasons ago that there had to be "a better system". After detailed research he decided to purchase Caisley tags from Countryside Services Ltd, as a new polymer plastic is used in their manufacture which means that they do not go brittle over time thus ensuring a high level of retention in addition to being the simplest ones to use.
He commented "The proof of these claims is very evident – some of the older cattle on the farm often present with only one tag but the younger stock that have the Caisley tags have never lost a tag."
Brian, who runs a suckler herd at Drumnafern Road, Dungannon, added "When I look back at the number of times I had to abandon other tasks on the farm to re-tag cattle and count the cost in time and disruption to stock I am relieved to have found a solution"
Brian is a keen supporter of the Blonde breed and is an office bearer and committee member of the Blonde Club in Northern Ireland. His suckler herd is three quarter bred Blonde with beef Shorthorn, which are all bred to a Blonde bull. They are calved in two batches – autumn and spring calving. He held a full time job in the construction industry until three years ago when pressure of work on the farm required full time management.
The calves from the farm are sold as weanlings and have always met with keen demand at the mart but this year he is pleased to report that this demand has also included higher prices. He commented "The current price for beef cattle and calves are what I consider to be the starting price, for farmers to justify the cost of production and the work involved."
Animal health is a priority on the McGartland farm with an animal health plan maintained in conjunction with his veterinary practice, Ballygawley Vets. This includes a BVD vaccination programme in addition to BVD testing. He added "This is another area where the Caisley tag excels – the sample goes into the actual tag and is immediately sealed, instead of going into a small bottle. This is much more efficient and avoids spillages. The fact that the same tagger does all of the BVD and the visual tagging and is easy to load are additional benefits. The visual tags are supplied in a single strip of four for each animal which speeds up tagging and removes the risk of inserting non matching tags."
Brian continued "I no longer have to post samples to Belfast since Countryside Services Ltd have their own lab in Dungannon and I get results in two days rather than one week. If you are unlucky enough to get a positive then you can get the animal euthanized as quickly as possible to avoid spreading the infection"
Caisley Tags can be purchased from Countryside Services by calling 028 877 89770, or if you purchase your tags from a Farm Store or Veterinary Practice please call Countryside who will direct you to your nearest Caisley tags outlet.
---