NI Farmers Saving In Excess of £150,000 for Replacement Tags
in News 14th December 2020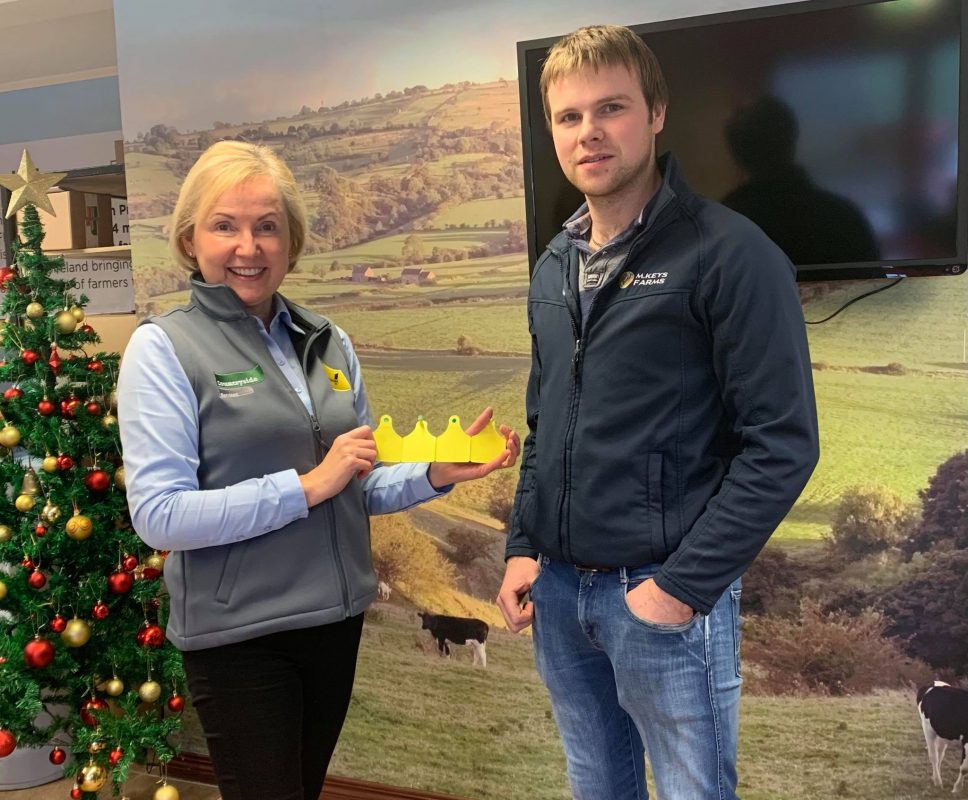 According to official DAERA statistics there has been a reduction of 20% for cattle replacement tags from 2016 to 2020.
The figures for the number of replacement tags each year are:
2016  – 219,816
2017  – 214,724
2018  – 193,895
2019  – 191,349
2020  – 176,900 circa ( 171,403 up to 5th December)
From 2016 to 2020 there were 42,916 less replacement tags needed, saving Northern Ireland farmers more than £150,000.
Ruth Potter, Customer Services Manager, Countryside Services said "In 2016 Caisley tags were introduced to Northern Ireland farmers based on extensive Research & Development by the manufacturer on tag design and retention. The initial attraction of the Caisley tag was the fact that it was made of a new polymer plastic which meant that it did not go brittle and break.
When farmers started to use them they were impressed with a number of aspects. Firstly there was the simplicity and efficiency of use – for BVD testing the sample goes into the actual tag and is immediately sealed, instead of going into a small bottle. This is much more efficient and avoids spillages. The fact that the same tagger does both the BVD and the visual tagging and is easy to load are additional benefits. The tags are supplied in a single strip of four for each animal which speeds up tagging and removes the risk of inserting non matching tags."
Ruth went on to say that "farmers are busy people and do not want the hassle and cost of having to replace lost tags. The Caisley Tag has undoubtably had an impact and this can be clearly seen with such a significant drop in the requirement for replacement tags in Northern Ireland over the last 4 years"
Ruth also went onto highlight work carried out in Switzerland by Identitas AG who operate the Swiss animal traceability database. The research carried out by Identitas AG, showed that the Caisley tag had a loss rate, at that time, of less than 1% in trials.
Caisley Tags can be purchased from Countryside Services by calling 028 877 89770, or if you purchase your tags from a Farm Store or Veterinary Practice please call Countryside who will direct you to your nearest Caisley tags outlet.
---