Increased Efficiency on Tyrone Farm
in Uncategorized 5th March 2020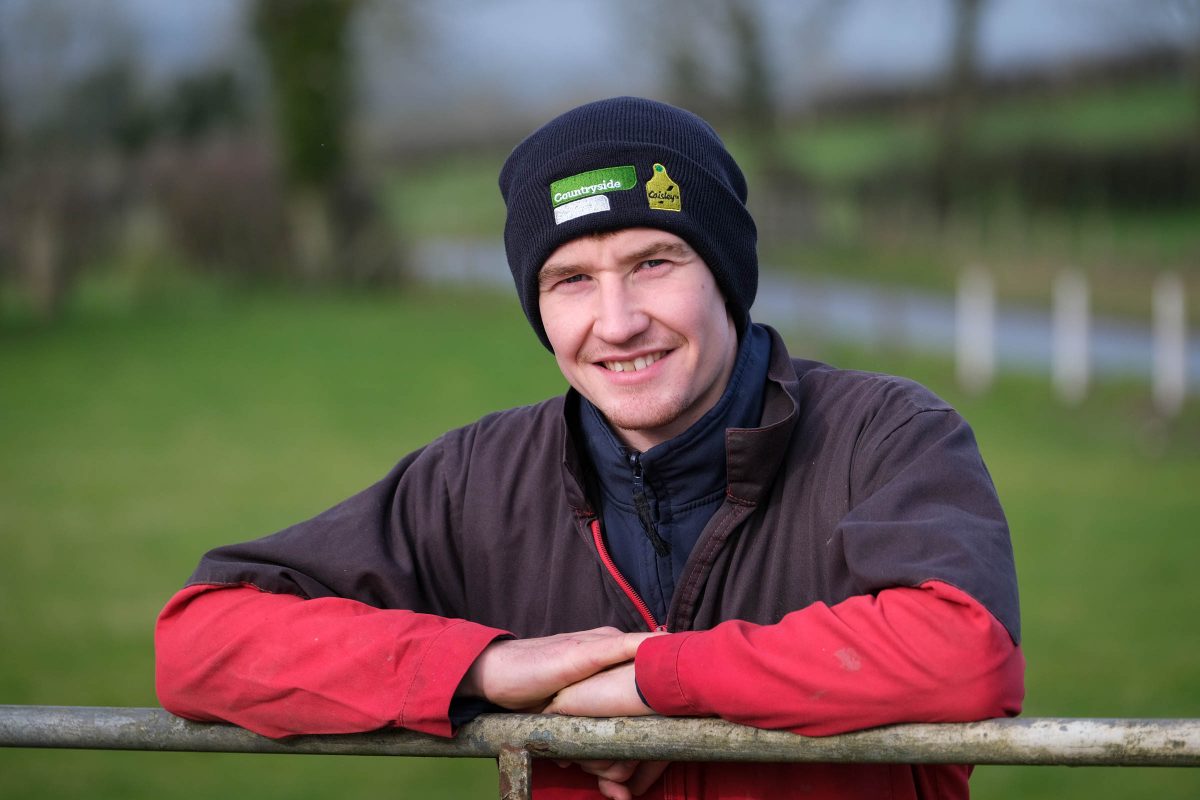 Finishing cattle at a younger age and increasing the number of lambs sold per ewe are just two of the aims on the farm of father and son team, Glenn and Mark Cuddy who farm at Kilnaslee, Donaghmore in Co. Tyrone.
Mark has ensured a comprehensive agricultural training to start his farming career, with a three year course at Harper Adams followed by a spell working on a sheep enterprise in New Zealand which had 32,000 head of sheep.
He believes in ongoing training to keep abreast of developments and fine tune the farming enterprises. He is a member of his local Sheep Development Group and is involved in bench marking the enterprises on the farm.
The aim is to take as much production from grass as possible, thus soil testing plays a major role. They have also participated in the DAERA Environmental Scheme which enabled them to fence off waterways which run through the farm.
Glenn explained " We are very aware of the current need to produce food, not only as economically as possible but also in an environmentally friendly manner. If we are to maintain and grow markets post Brexit then we need to be fully aware of, and meet consumer demands for grass and silage fed animals which are naturally produced and have lower carbon emissions."
The spring calving suckler herd is mainly Aberdeen Angus with some Saler. They have three Aberdeen Angus bulls and one Saler with progeny taken to beef. Most of the progeny are sold to ABP through the company's specialist Aberdeen Angus scheme. The aim is to have carcases of R+ at an average of 370 kgs. when under 21 months of age.
The sheep enterprise is a spring lambing flock of Suffolk Mules, and Hampshires plus a recent introduction of the Belclare breed.. The current performance is 1.75 lambs per ewe but they plan to improve on this figure with the introduction of the Belclare breed.
All cattle on the farm are identified with Caisley tags, with sheep and pig tags also purchased from Countryside Services. Mark explained that there were a number of reasons for choosing this particular tag. Firstly there is the ease of one applicator for BVD tag and test and a 99% retention rate. Retention rate is very important as it not only saves the cost of replacement tags but also saves the frustration and labour involved in herding individual animals out from the main flock or herd for re-tagging. He added " It is not always your choice when to re-tag – if an animal is going to the factory or you have a quality assurance inspection coming up then it has to be done immediately no matter what other farm activities are in progress."
Ruth Potter, Customer Services Manager, Countryside Services highlighted "The Caisley tag is made from a new polymer plastic and boasts a 99% retention rate, illustrating that this market leader has contributed greatly to the decreased sales of replacement tags –it is noteworthy that there has been a 14% reduction in sales of replacement tags from 2016 to 2019 which has been a saving of almost £100,000 to the NI agricultural community per year, alongside the saving on time and hassle."
She emphasised "An additional benefit is the convenience of NMR's BVD testing laboratory which is situated in the Countryside offices in Dungannon, making it easy for farmers to drop off samples.
To purchase Caisley cattle, sheep, pig or management tags contact Countryside Services, who have exclusive distribution rights in Northern Ireland, on 028 8778 9770 or countrysideservices.com.
---