An Efficient System Based On Animal Identification
in News 13th November 2020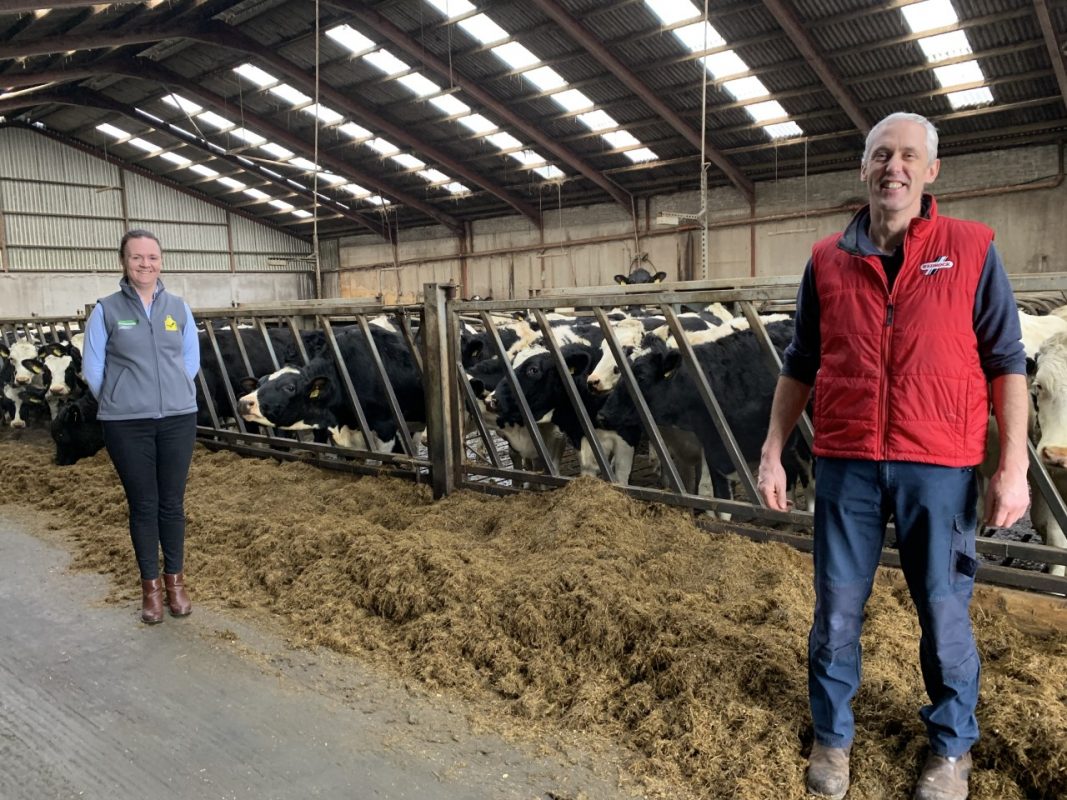 Divernagh Dairies based near Bessbrook Co.Armagh has seen significant expansion in the last ten years with herd size more than doubling to 520 cows. It is a busy third generation dairy farm managed on a daily basis by brothers, David and Robert Harpur with the assistance of their father Roy, and a number of staff.
David said "The scale of the business requires constant attention to detail with focus on cow and young stock management and welfare. With increasing demands on management time it is essential that we use technology where possible. Milking three times a day with cows housed all year round in addition to the use of sexed semen for herd replacements, and beef semen for the sale of quality dairy beef calves, animal identification is a priority.
Calves are tagged using the Caisley electronic and BVD testing combination supplied by Countryside Services. This means that the cows and young stock are automatically identified at the drafting gates and auto ID system in the milking parlour helping to save time and drive efficiency.
David Harpur emphasised "With our management system built around the automatic identification of all stock it is vital that the tags we use have excellent retention. Missing tags disrupts our routine and technology systems creating hassle trying to establish the identity of the animal. The management of the dairy enterprise is built on efficiency of all aspects of the business, so the disruption of a missing tag is not just the replacement cost but the time and hassle that this causes."
David continued "The frustrating task of herding individual animals out from the main group for re-tagging wastes labour and time. In addition you may have no choice regarding when you re-tag if an animal is going to the factory or you are due a Farm Quality Assurance inspection. With the number of cattle on this farm and the various groupings of calves, beef animals and dairy cows, carrying out tasks like tagging is quite a chore – I need tags that are robust, easily inserted and stay in the ear."
In 2019 the decision was made to adjust the breeding regime at Divernagh Dairies, with all replacement heifers calving into the main herd and a selected group of the herd all bred to sexed semen. The remainder of the herd is bred to Belgian Blue or Charolais. This change has generated additional income due to the demand for dairy beef calves from farmers who are specialising in rearing and finishing these animals for the beef market. It has alaso eliminated the problem of surplus Holstein beef calves for which there is a very limited market.
Robert, who manages the calf and young stock enterprises said "The Caisley tag design is simple with tags manufactured and supplied in strips which prevents mistakes when tagging the calves. "The design of the Caisley applicator is excellent as it allows me to tag the calves with the Electronic and Tissue Tags without having to chop and change applicators, saving time and hassle. Attention to detail with the calves and young stock leads to significant benefits when they come into the main milking herd.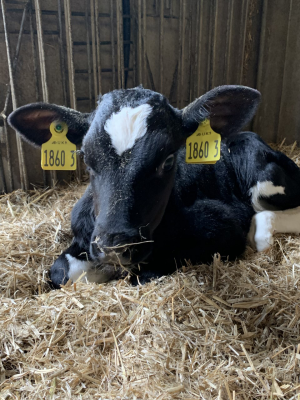 Since 2015 Countryside Services has been at the forefront of the drive to eradicate BVD. Caisley BVD tags have been instrumental in the fight against BVD and have become a firm favourite with farmers in Northern Ireland due to their simple design, easy to use applicator and automatically sealed sample vial.
Andrew Kerr, Contract Manager, Countryside Services highlighted "The Caisley tag is made from a new polymer plastic and boasts a 99% retention rate, illustrating that this market leader has contributed greatly to the decreased sales of replacement tags –it is noteworthy that there has been a 14% reduction in sales of replacement tags from 2016 to 2019 which has been a saving of almost £100,000 to the NI agricultural community per year, alongside the saving on time and hassle."
He emphasised "An additional benefit is the convenience of NMR's BVD testing laboratory which is situated in the Countryside Services office in Dungannon, making it easy for farmers to drop off samples."
Caisley Tags can be purchased from Countryside Services by calling 028 877 89770, or if you purchase your tags from a Farm Store or Veterinary Practice please call Countryside who will direct you to your nearest Caisley tags outlet.
---