Countryside Services To Partner With Two Local Charities
in News 11th December 2020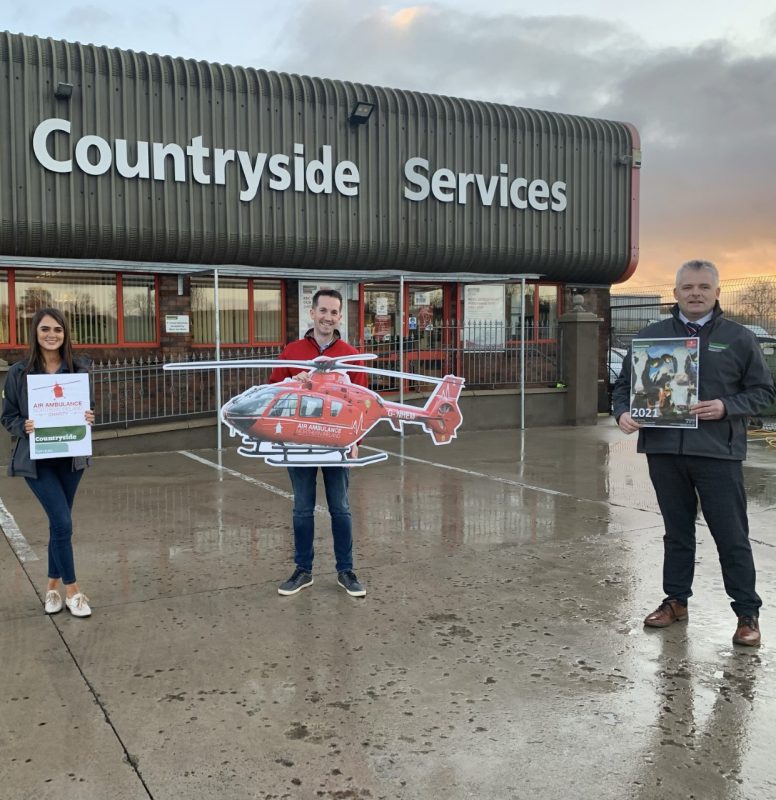 "Keep abreast of all your events in 2021 while supporting two very worthy charities" – that is the advice from Countryside Services who have produced a very attractive calendar, depicting rural life and scenery in Northern Ireland, to support Air Ambulance NI and Charis Cancer Care.
Ian McNiece, Managing Director of Countryside Services explains "These are our chosen charities for 2021 and we thought we would start our campaign with an attractive calendar which would also be a useful gift for those struggling for Christmas present ideas, and would have the additional 'feel good factor' knowing that you are helping two very worthy charities. We realise that this year in particular has been very difficult for fundraising events for many charitable organisations and feel duty bound to give something back."
He added "Countryside Services has already raised a total of £4,500 for Air Ambulance NI in the last two years. This service is of vital importance to everyone in Northern Ireland, particularly the agricultural community who often work alone and in hazardous environments. It is important to us, as a company, to remember our charitable objectives during unprecedented times and we are delighted to be in the position to show extra support to two such worthwhile charities."
Air Ambulance Northern Ireland, in partnership with the Northern Ireland Ambulance Service, provides the Helicopter Emergency Medical Service for Northern Ireland.  The service brings urgent medical assistance to anywhere in the province, operating seven days a week. It can get to anywhere in Northern Ireland in approximately twenty-five minutes. The HEMS team attends patients who are seriously ill or injured, bringing emergency pre-hospital care direct to casualty with the aim of saving lives and limbs. With zero funding from the government, Air Ambulance NI relies heavily on public support to raise £2 million each year to maintain this service.
Commenting on the recent partnership with Charis Cancer Care, Ian McNiece states, "We are fully committed to helping organisations, like Charis Cancer Care, who are fundamental to our society and who rely solely on the support of the local community and businesses. Cancer affects almost every family so this is indeed an organisation very close to all our hearts."
He explained "Charis Cancer Care is an award-winning holistic cancer care centre, based just outside Cookstown, which provides a range of holistic and complementary therapies to individuals and their families, who have been affected by cancer. They offer support, free of charge, at every stage of the journey with the disease. The charity also supports families of those living with, or bereaved by cancer and have worked with nearly 9,000 people since opening almost 11 years ago, and demand is continually increasing."
If you wish to purchase the calendar/s you can pick them up at their head office at Dungannon or via telephone on 028 8778 9770. All funds collected will be going towards these two local charities.
Keep up to date with upcoming events and fundraisers by visiting our social media pages including Facebook, Instagram and Twitter.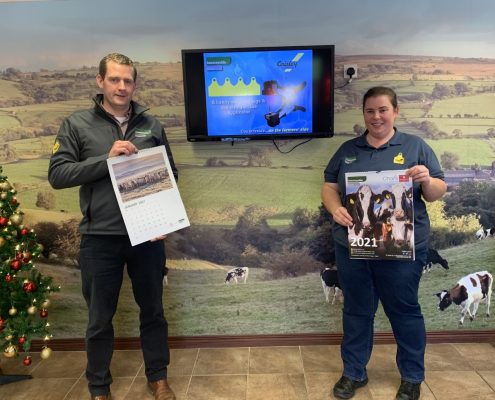 ---