Clandeboye Estate Dairy Herd Looks to the Future with DNA Testing
in News 19th February 2021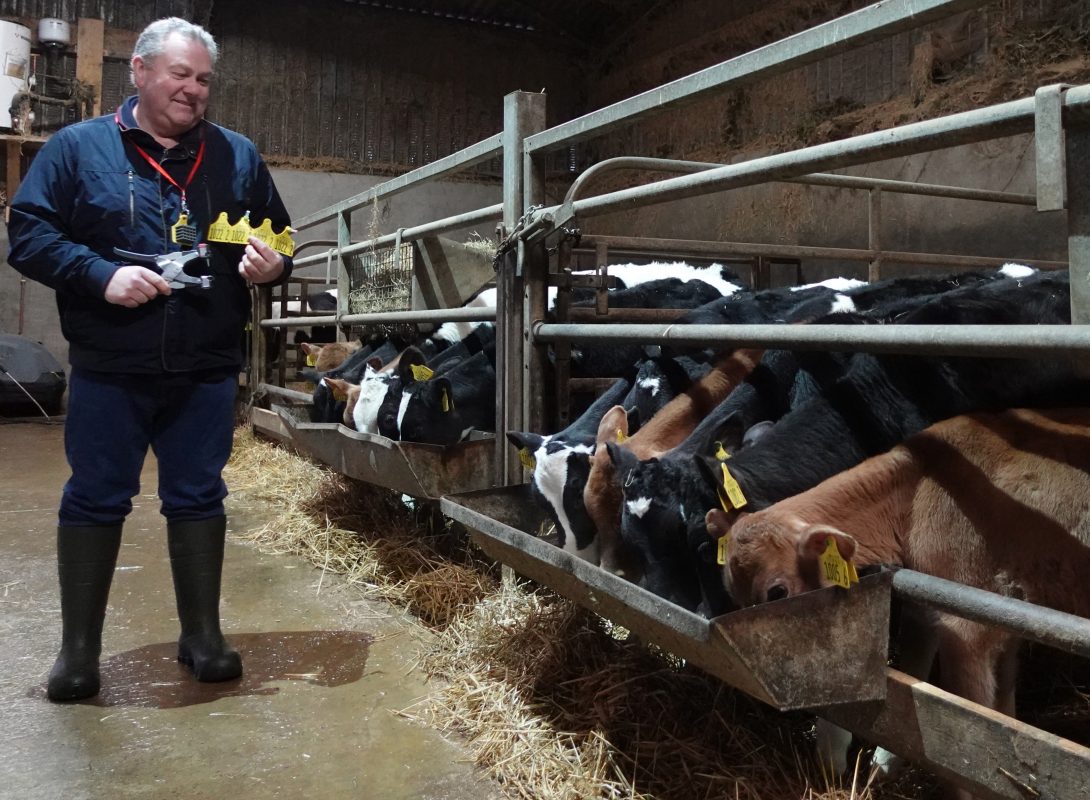 Clandeboye Estate has a long tradition in dairy farming, with a dairy herd on the estate for over 170 years. Whilst more widely known for the production of its famous yoghurt, the Estate is also at the forefront in using the latest technologies to ensure it attains the highest standards of cow welfare, animal health and efficient production. 
Mark Logan (Dairy Farm Manager) comments "Tagging calves at birth should be a once in a lifetime operation and also provides an ideal opportunity to test calf health (BVD) and obtain more information on the calf's genetic background, through DNA sampling. We are now routinely testing all calves for BVD and, at the same time, obtaining a DNA sample so that we can confirm the calf's genetic background."
Estate History
Clandeboye Estate was created in the mid 1800's and extends to just over 2000 acres, with 680 acres of farmland. Dairy farming has always been the main agricultural element on the estate, starting with Ayrshire cows in the 1950's, which changed in the 1960's and 70's to British Friesians. Mark introduced Holstein Friesians in the early 1990's when he became herd manager, and later on added the Jersey breed. Currently the herd comprises 70 Holstein Friesians and 30 Jerseys together with young stock. Milk from the 100 cow herd is either processed into Clandeboye Estate's own brand yoghurt, or supplied to Dale Farm. 
The rest of the land on the estate is used for anaerobic digestion with electricity produced on site and sold to the grid. Surplus hot water from anaerobic digestion is used in a district heating system to heat most of the properties around the estate.
Adding value rather than herd expansion
Unlike the majority of dairy herds in Northern Ireland, the herd at Clandeboye Estate is now smaller than in the 1990's. Mark comments "I suppose we have done something quite strange. We used to milk around 130 cows, but around the year 2000 we had a decision to make. We needed a new milking parlour and to renovate the cubicle house and looked at all the options. One option would have been to increase herd size to 200/300 cows. However the estate owner at that time, the late Lady Dufferin, who absolutely loved her cows, wasn't overly keen on the idea of large numbers of cows and large amounts of slurry, so we took the decision that we would renovate the building and do something very unusual at the time and actually downsize to 80 to 100 cows. The fact that we reduced herd size is really why we looked at adding value and processing our own milk, leading to the introduction of the yoghurt business, and that has been very successful 
Our yoghurt brand has been extremely successful and we are currently supplying yoghurt to all the major supermarket chains across Northern Ireland. We supply Aldi and Lidl in the Republic of Ireland as well as Tescos, Sainsburys and Asda. We are also long time suppliers to Dale Farm, and we continue to work closely with them.
Herd Management
As yoghurt production is a year round business, the herd at Clandeboye operates a year-round calving system. Cows are managed on a TMR system, with one base ration consisting of grass silage, maize silage, wholecrop wheat, and sometimes also forage rye, offered to both Holsteins and Jerseys, with concentrates used to top up in the milking parlour. Cows are milked through an 8 aside, 16 point milking parlour.
Cattle Identification
Having tried a number of different tag suppliers over the years, Mark Logan has found that Caisley tags, supplied by Countryside Services Ltd, are the clear market leader. Mark comments "We have been using Caisley tags at Clandeboye for around two and a half years now and we are very pleased with them. We haven't lost any, which we would have done with other brands that we previously used. Tag retention is excellent with the Caisley tag and I really like the applicator as it is very easy to use. What brought me to change onto the Caisley tags was the fact that both the BVD and DNA sample is obtained at the same time when inserting the tag. I also like the fact that the Caisley system is the only tag system where the DNA sample is sealed in the sample tube at the time of tagging. This eliminates the risk of sample mix up or contamination. To date, I have had no empty vials and no samples that weren't able to be tested."
One of the key advantages of having a DNA sample is that it can provide very useful information. It can be used for genomic evaluation, which is becoming more and more popular, enabling herd owners to identify their most efficient and healthy cows. It can also be used for parentage testing because any bull calf being registered within both the Holstein Friesian and Jersey Societies has to have a DNA test to verify parentage.
Mark is also a director of the UK Jersey Society, which has been actively promoting the Caisley tags. Mark comments "Having the ability to access a DNA sample in storage is really important if a calf is presented for registration and for whatever reason it needs a sample of its Dam and the Dam has died."
Mark obtains his Caisley BVD/DNA tags from Countryside Services Limited and comments "I have been very pleased with the service that I have received from Countryside Services. When it comes to ordering there is no issue as they are very easy to order both online and over the phone. This is very important because like most farmers, we are very inclined to leave things to the last minute so that quick turnaround and fast delivery is very much appreciated. I also really appreciate the quick turnaround on BVD samples from Countryside Services' local testing facilities in Dungannon."
For more information on the complete range of tags, be sure to visit our online shop. Alternatively, you can contact us by calling 028 8778 9770 or emailing info@countrysideservices.com.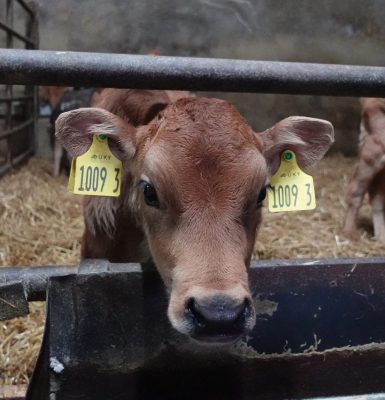 ---