Countryside Services Ltd is proud to support Air Ambulance NI
in General News 7th March 2019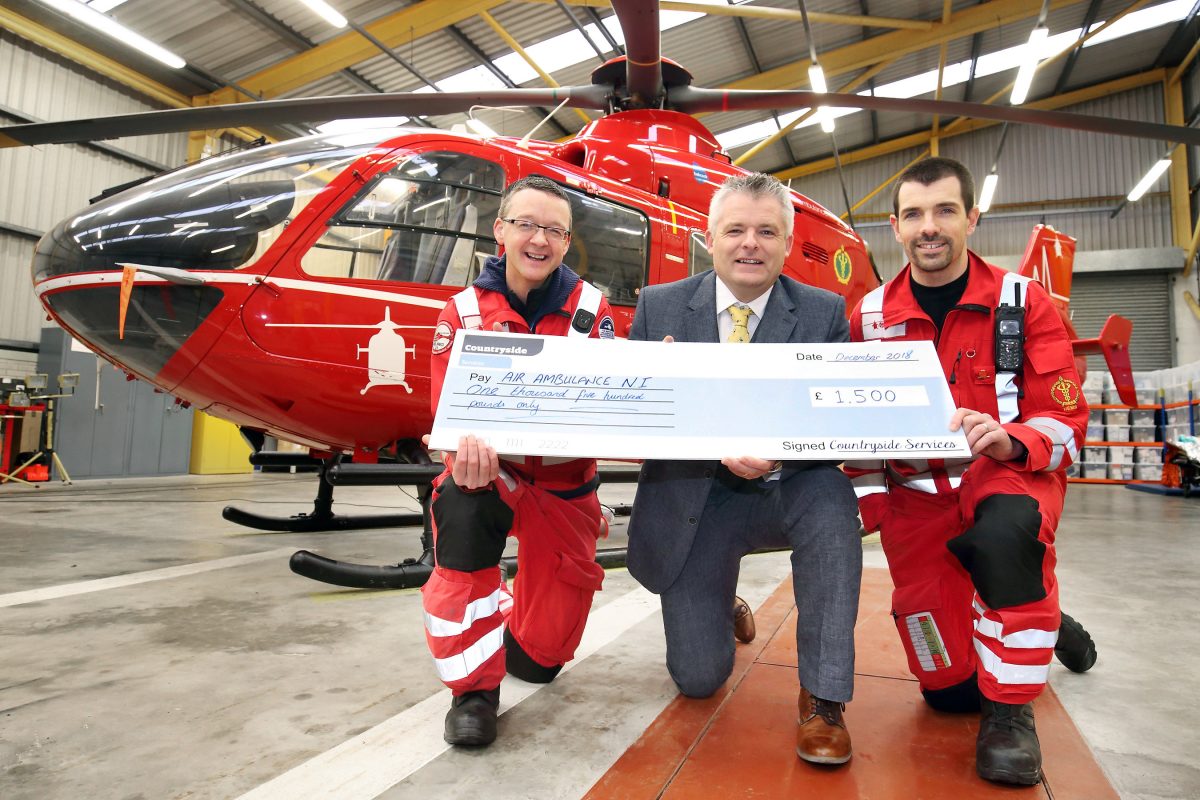 Countryside Services Ltd is proud to support the Air Ambulance Northern Ireland Charity by making a significant donation of £1,500.
"The Air Ambulance is an essential service for Northern Ireland and in particular the farming community.  Farmers operate heavy, dangerous equipment often on their own in very rural locations. The Air Ambulance can access medical emergencies quickly regardless of the location and in the short time the service has been active they have saved many lives.  We wanted to show our appreciation for the service through a donation from Countryside Services."
-Managing Director Ian McNiece (pictured)
The Air Ambulance has been tasked to 711 medical emergencies since July 2017.
To become a member and donate regularly to this essential service click here http://www.airambulanceni.org/club-aani-membership/
---