Countryside Services Ltd makes £3000 Air Ambulance donation
in News 29th June 2020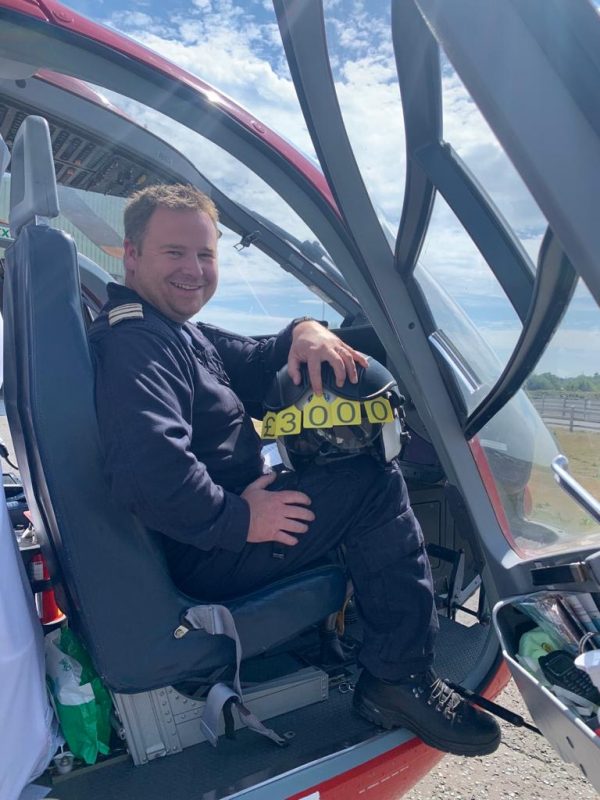 Countryside Services, based in Dungannon, made a £3000 donation to Air Ambulance NI this week (23/6/20). Managing Director Ian McNiece commented on the donation 'The Air Ambulance is of vital importance to everyone in Northern Ireland, particularly the agricultural community who often work alone and in hazardous environments. It is important to us as a company to remember our charitable objectives during unprecedented times and we are delighted to be in the position to make this donation, double that of our last contribution to the service.'
The donation was well received particularly at a time when a lot of services are under enhanced pressure and struggling with their usual fundraising activities.  Damien Mc Anespie, Air Ambulance NI, Fundraising Manager commented 'On behalf of the charity and the medical team, I want to sincerely thank Countryside Services for their support to Air Ambulance NI. Covid-19 has brought many challenges for all businesses, the community and charities and we are very appreciative of this generous donation during these difficult times. Although we have been living in a period of lockdown over the past couple of months, trauma accidents are still occurring, and our medical team are continuing to respond to incidents on average between one and two times a day.
We are now approaching our third anniversary and during that time we have responded to 1,487 incidents. Our helicopter can get to any location in Northern Ireland within 25 minutes and once we land, our doctor and paramedic team can deliver the pre-hospital, critical care interventions both at the scene of the accident and whilst transferring the patient to hospital.
At an operating cost of £5,500 per day, the donation by Countryside Services will ensure our team will be able to continue to fly and help save a life, limb or brain. Thank you so much to their staff again.'
Countryside Services have three core offerings for the agriculture industry in Northern Ireland: livestock identification tags, grants & schemes and training delivery.
To purchase the market leading Caisley tags or learn more about grant & schemes or training visit countrysideservices.com or ring 028 8778 9770.
### ENDS
Photo caption: An Air Ambulance pilot gratefully receives £3000 from Countryside Services.
For further information or to arrange an interview please contact Kathryn Williamson, Marketing Manager, via email Kathryn.williamson@countrysideservice.com or 028 8778 9132.
About Air Ambulance
Air Ambulance Northern Ireland (AANI) is the charity that fundraises for and manages the helicopter operations of Northern Ireland's Helicopter Emergency Medical Service and it costs £2million per year to run.
AANI works in partnership with the Northern Ireland Ambulance Service and the health trusts, which provide the medical teams on board its helicopter. It is a doctor-led service, so its value is in improving long-term outcome for patients b/y/ transporting hospital ER-level treatment to trauma casualties on site in minutes, as well as reducing the travel time for the transfer of casualties to hospital. From its primary operating base at Maze Long Kesh it can reach any part of Northern Ireland in approximately twenty-five minutes.
---