Caisley Tags – Now Exclusive To Countryside Services.
in Announcements 3rd November 2018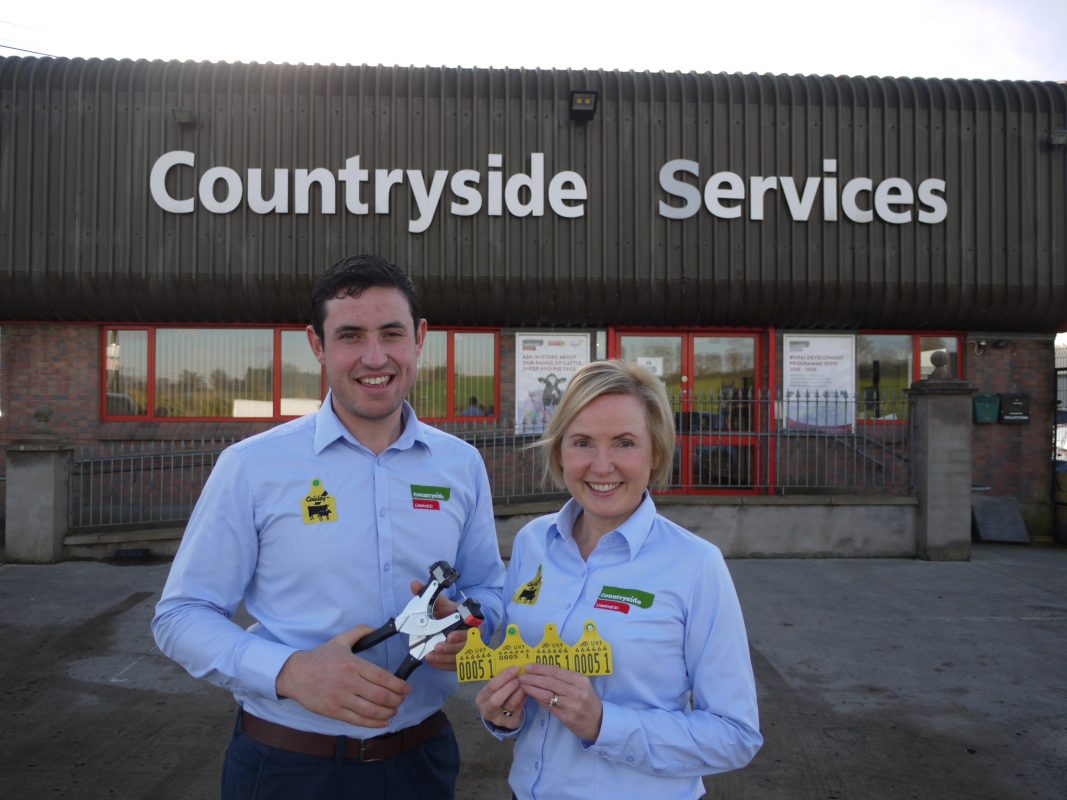 Caisley Tags – Now Exclusive To Countryside Services.
Farmers can now enjoy the superior quality Caisley Livestock ID tag  "on demand" throughout Northern Ireland due to an exclusive supplier contract granted to Countryside Services, Dungannon.
To acquire this exclusive status Countryside Services had to undergo a comprehensive supplier evaluation where customer service, production efficiency and routes to market were analysed.
The status of preferred supplier for the market-leading Caisley Livestock ID Tags allows Countryside Services to distribute animal livestock ID Tags through their premises and online store, approved independent merchants and veterinary practices throughout Northern Ireland.
Roger Allen, Sales Manager commented "While this is great news for Countryside Services it is also welcome news for the farming community. Firstly because the Caisley tag is a superior product made from a new polymer plastic which means that it benefits from an industry leading 99% retention rate cutting down the number of replacement tags required. This provides a vital saving in the long run for the farmer.
Since 2015 Countryside Services has been at the forefront of the drive to eradicate BVD.  Caisley BVD tags have been instrumental in the fight against BVD and have become a firm favorite with farmers in Northern Ireland due to their simple design, easy to use applicator and automatically sealed sample vial.  
The quality of the Caisley tag, its simplicity, and design, in addition to its 99% retention rate have all contributed to its popularity throughout the province. Our excellent service combined with the exclusive rights to supply Caisley tags ensures their popularity will only increase in Northern Ireland."
Ruth Potter, Customer Service Manager was keen to point out that Countryside Services provide an unrivaled service level, " we supply tags in a strip of four, which makes the process of applying the tags easier and more straightforward.  We even use a unique font on the tags so they are easier to read. Our highly efficient production team ensure a quick turnaround and the farmer receives a text message to confirm the dispatch of their tags".  
Roger Allen added, " Being awarded exclusivity of Caisley Livestock ID tags for Northern Ireland  is an incentive for us to maintain our excellent customer care performance in the field of animal livestock ID Tags."
Keep up to date with our latest news on Facebook & Twitter
Photo info:
Sales Manager Roger Allen and Customer Service Manager Ruth Potter with our fantastic Caisley BVD Tags and Applicator.
---