Agri-Food Co-operation Scheme offers £30,500 for Farmers & Foodies   
in Uncategorized 29th January 2020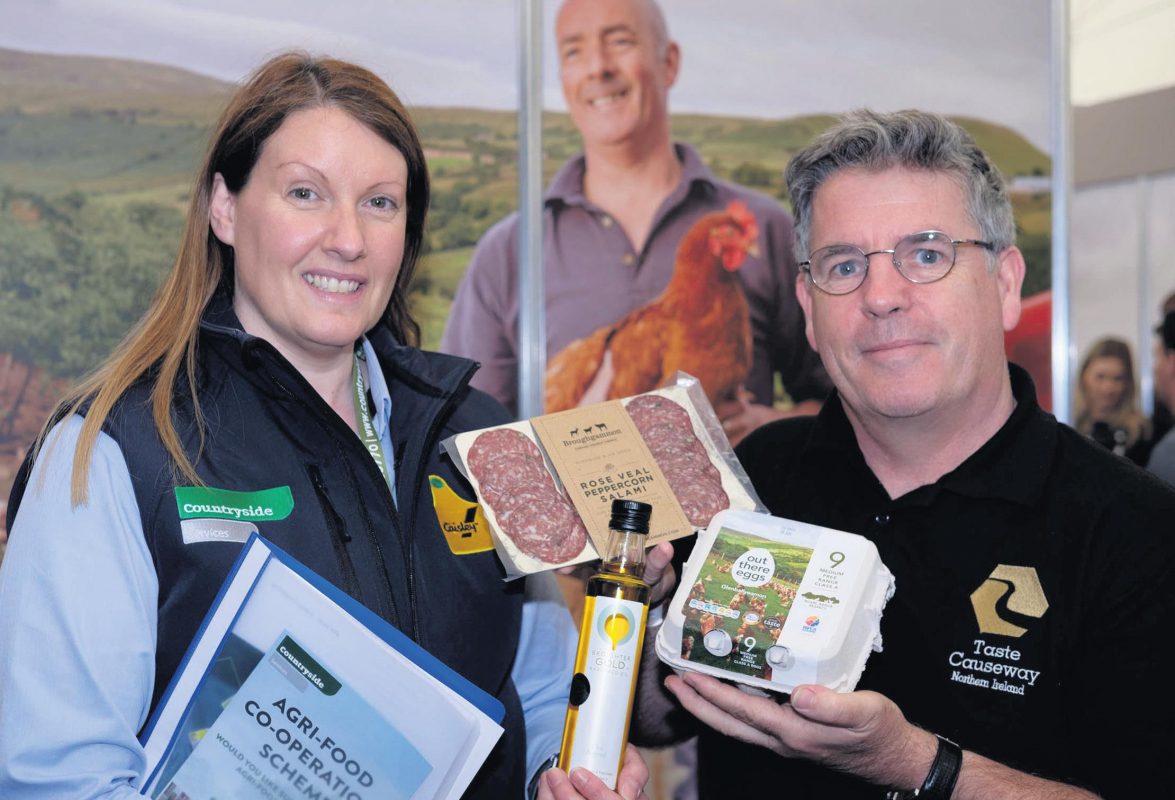 The Agri-Food Co-operation Scheme offers farmers and food producers the opportunity of developing a new project idea in collaboration with others in their supply chain, achieving the end goals as a group.
£30,500 of support along with 50 days Facilitation is available under the scheme to help progress the project as well as enriching the group member's skill set.
Support measures include Specialist Mentoring, Training, Business Tools, Study Tours and Co-operation Support.
Mandina Fulton from Countryside Services Ltd, who is managing the scheme on behalf of DAERA explains "We have active groups availing of the Agri-Food Co-operation Scheme from a diverse range of producers, from artisan food businesses located in rural or coastal regions wishing to collectively market their goods, to groups of farmers getting together to further a novel idea which will aid their supply of product to current or new markets."
The scheme is open to producers in the agricultural and horticultural sectors, and with increasing popularity of Food & Drink tourism & Artisans in NI, this sector is also a welcome inclusion under the scheme.  With the help of a Facilitator each group will have a business plan produced and can brain-storm their ideas in a group setting before applying for support measures which best suit their project and their needs. This can be improving their skills through training or study tours, or be able to increase the profile of the group and its product with the aid of market surveys, promotional material and value chain analysis.
Mandina continues "The scheme recognises that small businesses in the agri-food supply chain can often have difficulty finding time to identify the expertise and resources necessary to progress joint initiatives. The Agri-Food Co-Operation Scheme will give lie-minded producers the opportunity to work together to explore ways of improving returns in the supply chain."
One of the groups currently availing of support under the scheme is the Lough Neagh Artisan group. The Lead Applicant of the group, Eimear Kearney from Lough Neagh Partnership explains: "Realising we had a gap in the market for promoting our products, we applied for support to the Agri-Food Co-operation Scheme for logo design under business tools and a marketing specialist mentor to advise on where our group idea should fit and to draw up a marketing plan. We have a diverse group, but have found some synergy between us all with the common end goal of having our products collectively marketed."
The marketing will include hampers filled with the group's products and food tours around some of the farms and businesses to show how the products are processed, ending with a selection of products for the customers to taste and purchase, and the merchandising of each other's products under the Group name.
The Agri-Food Co-operation Scheme is open for Expressions of Interest.
Forms and further information are available by emailing:
agrifood@countrysideservices.com or by phoning 028 87788207.
---