Markethill man wins brand new Suzuki quad from Countryside Services
in Uncategorized 16th January 2020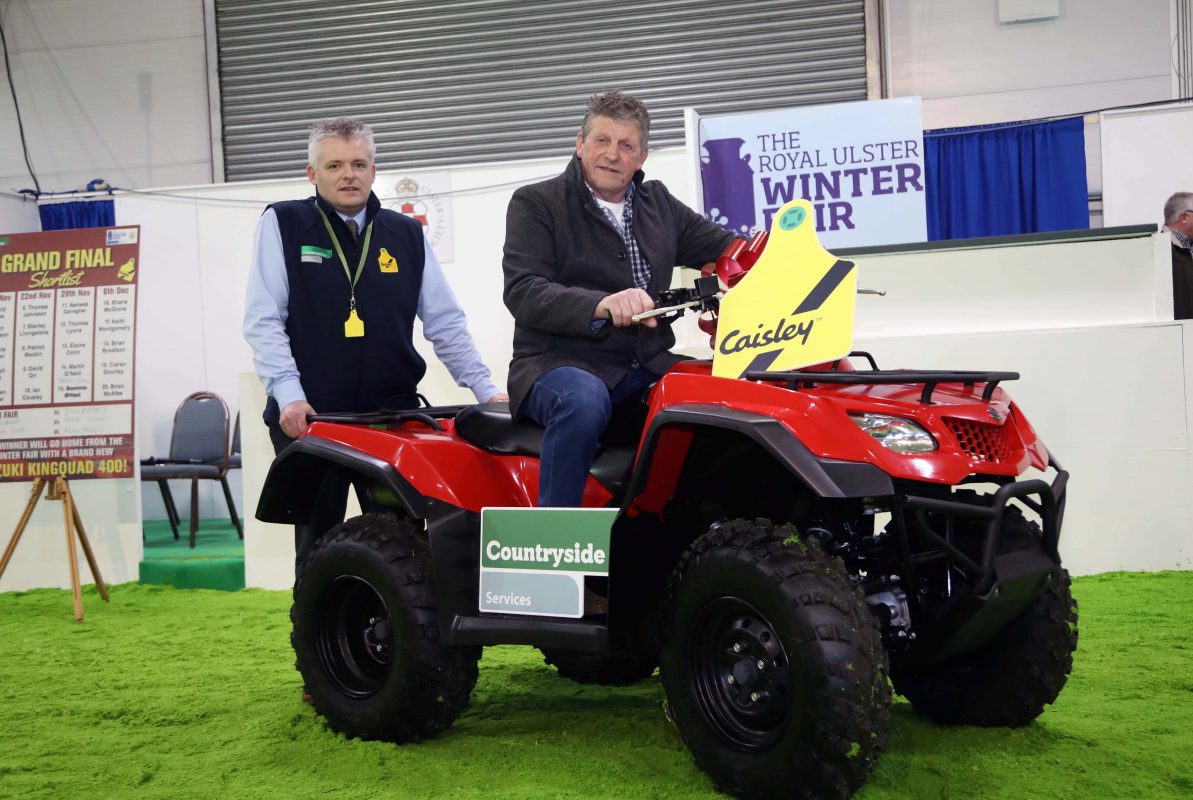 Beef and sheep farmer Thomas Johnston's Christmas came early as he won a brand new Suzuki KingQuad 400 at Winter Fair.  The Markethill man took part in Countryside Services grand final in the main ring and was astonished to open the winning envelope.  Speaking on the win Johnston said 'I am very grateful to Countryside Services for such a prize, it will be a great help on the farm as we are kept very busy with our suckler cows and breeding ewes.'
The draw was open to Countryside Services customers who purchased Caisley livestock tags.  The tags are a firm favourite due to their easy one-step applicator and 99% retention rate. Johnston purchases his tags through his local Markethill Beef Group, and is very impressed by the superior quality of the product.  He commented 'Since I moved to Caisley tags I haven't looked back, when tagging so many animals the efficiency and ease of the one-step applicator is ideal for BVD tag and tests'.  Johnston also gave a very generous donation to charities of Countryside Services choice, which will benefit Air Ambulance NI, NI Chest, Heart & Stroke and Southern Area Hospice Services.
Countryside Service have three core offerings for the agriculture industry in Northern Ireland: livestock identification tags, grants & schemes and training delivery.  As part of the livestock ID business, they have secured exclusivity of the Caisley brand across Northern Ireland.
To purchase Caisley tags or learn more about grant schemes or training visit countrysideservices.com or ring 028 8778 9770.
---